STIMULUS (SUCCUBUS) WILL LEAD TO DISASTER
O
ur
B
iggest
A
merican
M
istake
A
lways
President Obama is not a Wizard, he is more like the man behind the curtain, He is leading us not down the Yellow Brick Road but the ROAD TO DISASTER.  

Leading Republicans warned Sunday that the Obama administration's $800 billion-plus economic stimulus effort will lead to what one called a "financial disaster."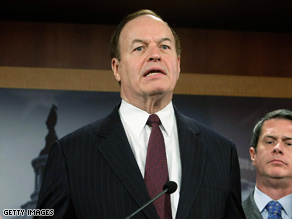 The country will "pay dearly" if it executes the president's stimulus plans, Sen. Richard Shelby says.
"Everybody on the street in America understands that," said Sen. Richard Shelby, the ranking Republican on the Senate Banking Committee. "This is not the right road to go. We'll pay dearly."  In fact President OBAMA is OUR BIGGEST AMERICAN MISTAKE ALWAYS, and He is sending Us, our children, and our great-grand children down the road to disaster.  The Financial Times  reports that Obama is going on the campaign trail.  It did not take long for Barack Obama to crave the wind in his hair again.
Several weeks of Sisyphean efforts at building a bipartisan consensus on his $800billion stimulus plan appear to have won the White House very little support from an increasingly hostile opposition. Of the 218 elected Republicans on Capitol Hill, just three have come out in support of the president's plan – and even their support cannot be guaranteed.  Let's pray it is not.
With an increasingly now or never urgency to his efforts, Mr Obama will on Monday take his case to the voters in Elkhart, Indiana, in the kind of "town hall" setting that was a daily event during his 21-month election campaign. In Tuesday he will repeat the performance in Florida. And tonight he holds his first prime-time presidential press conference. There is no guarantee that any of this will work. In spite of pushing his Democratic colleagues in the Senate to broker a compromise with the three Republicans on Friday night that cut more than $100billion in spending from the stimulus package and added in new tax cuts, most Republican opposition appears only to have hardened over the weekend.
More than 40 per cent of the $827bn Senate bill comes in the form of tax cuts, compared with 30 per cent in the $819bn bill that passed the House.
"We're going down a road to disaster," Richard Shelby, the senior Republican on the Senate banking committee, said on Sunday. "There's got to be some other way better than what we're doing. Not the socialist way but to try and get our free market working again."
Nor do Mr Obama's efforts appear to be winning applause from his own support base, which is increasingly agitated about the substance of the compromises that were agreed in the Senate.
Obama our biggest American mistake always is leading us to financial disaster and the Great Depression II, to be continued . . . . .
-Lex Rex